Henry Street Settlement
Annual Report
2021
Our Impact
---
7,736
PROJECT HOPE CRISIS COUNSELING SESSIONS
for individuals and groups
589,914
Meals on Wheels
delivered to homebound seniors
100%
Expanded Horizons high school grads
attending a college of their choice
16,483
individuals engaged in
Abrons Arts Center programming,
including 13,540 in virtual or in-person events
1,197
youth placed in Summer Jobs,
including 913 in person
---
TRANSITIONAL & SUPPORTIVE HOUSING
286
families housed
(including 527 children)
in safe and supportive
apartment-style shelters
HEALTH & WELLNESS
6,613
Individuals served
through mental health support, the Parent Center, benefits consultation and community health outreach
EDUCATION
2,084
participants
in early childhood education, afterschool, and college prep
---
2,845
participants in
outdoor community events
1,763
individual and corporate volunteers
donated 3,800 hours of their time
Letter from the CEO and board co-chairs
Dear Friends,
The fundamental responsibility of a settlement house is to respond to the most pressing needs of our community. The refrain "Listen, reflect, act" has been our North Star throughout the pandemic. Through times of exhaustion and hope alike, these words have carried us through an extraordinarily difficult time—for both our team and community.
Now, as the Lower East Side, and the world, show signs of rebirth, the health of our community has never been a higher priority. As an organization founded to provide public health care, Henry Street has taken a strong stand in support of COVID vaccines and testing. But health encompasses all of the elements that contribute to individual and family wellbeing—mental health, nutrition, finances, employment, housing, educational access, community safety, and ease of self-expression. Henry Street has been focusing on these factors—the "social determinants of health"—for 129 years and counting. When we look back on the ways we served our community in 2021, we see all of the ingredients that contribute most meaningfully to individual, family, and community health.
In ways large and small, our pandemic-inspired program innovations have brought us closer than ever to our original blueprint. As we move forward into a changed world, Henry Street is a stronger institution, poised to swing our doors open ever wider. Thanks to you, our supporters, our board, our community, and our extraordinary team, we have the fundamental stability to amplify these efforts and make the Lower East Side and our city places of health and wellbeing for all.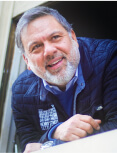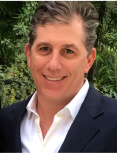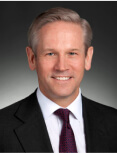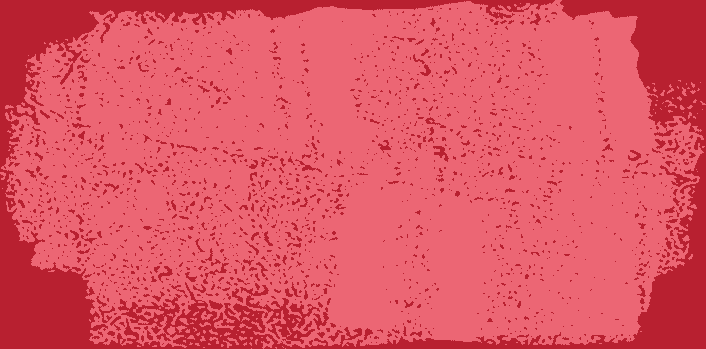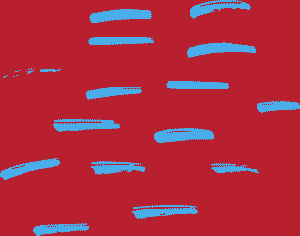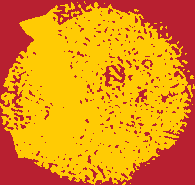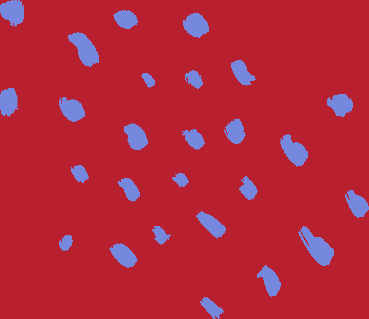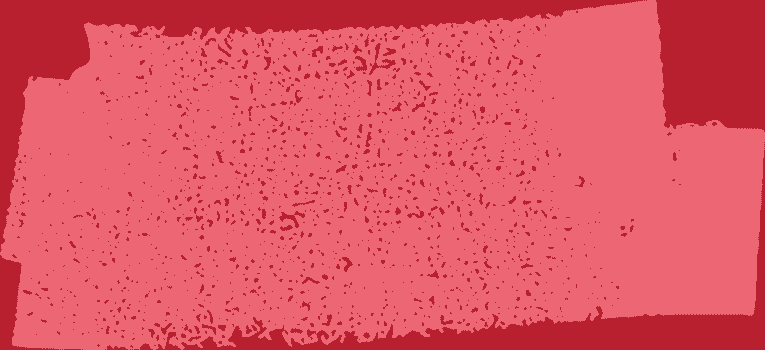 Recovering With
Strength and gratitude
The new programs that Henry Street put into place during the pandemic have helped thousands of our neighbors endure a difficult time. Several of these programs were so successful that they have become a part of our core programming.
The LES Mobile Market, a collaboration with NewYork-Presbyterian, began in July 2020 to provide biweekly boxes of nutritious food to 200 families with children living in public housing. By the end of 2021, the team had delivered nearly 7,000 boxes, totaling 258,640 pounds of food, contributing to NYP's research into health disparities.
The Community COVID Response Team, which started as a squad of teens and young adults delivering PPE throughout NYCHA complexes, has become a permanent resource. Twenty members deliver food weekly to families through the LES Mobile Market, provide help to any program that needs a hand, and support outreach in the community about Henry Street programs.
NY Project Hope—an initiative begun after Hurricane Sandy—rejoined Henry Street in 2021, taking over the Helpline and dispatching 18 outreach workers to provide short-term counseling to people affected by the pandemic. Now, Henry Street will continue responding to the deepening mental health crisis in New York City by becoming a service provider through CONNECT, a novel program that brings counseling support and referrals to people with serious mental health and substance recovery needs wherever they are.
Honoring the Matriarchs of NYCHA
During the fall of 2021, some familiar but unsung heroes of the Lower East Side got their due, with the Photoville Festival exhibition Matriarchs of NYCHA on display at Abrons Arts Center. Curated by the arts center and My Projects Runway, the exhibition celebrated women of Lower East Side public housing who have contributed to transformative change within the neighborhood, with portraits by Courtney D. Garvin and video by Christopher Currence.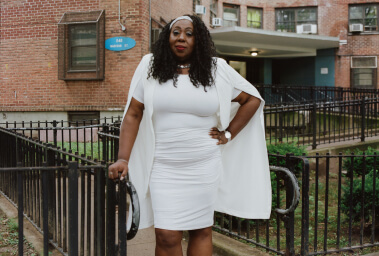 Henry Street Named an LGBT Historic Site
In December 2021, the New York State Historic Preservation Office voted to approve a new designation of Henry Street Settlement as an LGBT historic site. This designation acknowledges the queer-history significance of the buildings at 265 and 267 Henry Street, where founder Lillian Wald, an acclaimed public health nurse and social reformer, lived and worked. Wald had both romantic and platonic relationships with the women in her community—a group affectionately called "The Family"—who provided an essential support network for Wald from the 1890s until her retirement in the 1930s.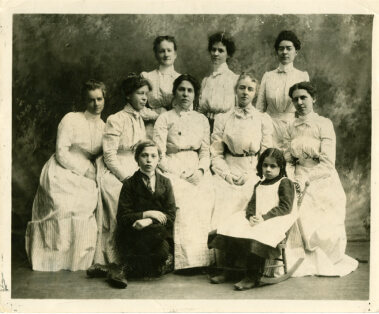 Partnerships: Following Lillian Wald's Blueprint in a Public Health Crisis
Throughout 2021, Henry Street strived to connect community members with accurate information about the COVID vaccination and help people get access to the shot. Our Dale Jones Burch Neighborhood Center and Senior Center guided participants in early 2021 to navigate the complicated vaccine sign-up system. Soon, Henry Street partnered with our neighbor Betances Health Center, other local organizations, and hospitals including NYU Langone Medical Center and NewYork-Presbyterian to offer vaccine and testing events at our summer outdoor celebrations and in our transitional housing residences.
These partnerships have been invaluable. Amid the confusion around safety precautions and fears of the vaccine, both hospitals provided speakers to Henry Street town halls, and NYU representatives met with individual Henry Street teams.
The partnership with NYU is part of a National Institutes of Health Rapid Acceleration of Diagnostics (RADx) project, to speed innovation in technologies for
The partnership with NYU is part of a National Institutes of Health Rapid Acceleration of Diagnostics (RADx) project, to speed innovation in technologies for COVID-19 testing. The first two years of the partnership focused on promoting COVID testing in public housing; Henry Street helped to facilitate the work of NYU community health workers who encouraged testing and vaccination on the Lower East Side.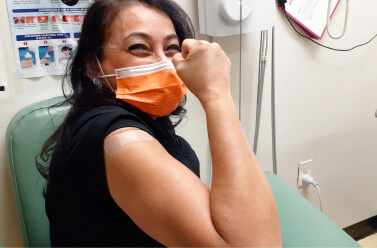 COVID-19 testing. The first two years of the partnership focused on promoting COVID testing in public housing; Henry Street helped to facilitate the work of NYU community health workers who encouraged testing and vaccination on the Lower East Side.
The LES Mobile Market, launched in July 2020, is part of an NYP study on the role of access to nutritious food in combating health disparities. With support from NYP, Henry Street also placed two bilingual community health workers in two NYP downtown health facilities in a program to empower adults with one or more chronic conditions to better manage their health and wellbeing.
New Workforce Training Programs
Business closures during the pandemic eliminated many Henry Street participants' jobs—particularly in New York's formerly booming hotel and restaurant industry. With other industries coming to take their place, the Settlement's Employment Services team has strived to prepare its members to work in these new settings. In 2021, Henry Street launched two hard-skills training programs: a Building Systems Automation Training program, created in collaboration with the nonprofit Stacks+Joules, which has placed 13 graduates in the industry, and a Certified Clinical Medical Assistant program.
Sheehan Grant is Among Largest in Henry Street History
In early 2021, Henry Street received a transformative donation from Union Beer Distributors, a division of The Sheehan Family Companies, matched by an individual donor, for a total of $4.8 million over three years. A highlight of the year, these donations will be used to nourish Henry Street's programming directed at young people ages zero to 24 and their families, who have faced significant roadblocks as an effect of the pandemic.
A moment for Self-Reflection
Henry Street Settlement's refrain of "Listen, reflect, act" applies inside our own doors as much as outside. We've been listening closely to our two most important constituencies, our community and our team, and in the past several years have made strategic moves to address a variety of needs on both sides.
Integrating Programs
Settlement houses are uniquely defined by their commitment to integration of services, offering a wide range of holistic and responsive programs that address the full spectrum of individual and family needs. Henry Street's programs not only cover a wide range of areas; they are funded by more than 150 separate government and private entities. With so many contracts to manage (most of them paying less than the true cost of the programs), organizations like ours run the risk of letting available funding dictate our areas of focus and can lead to siloing of programs and bureaucracy. In fact, this happens here, and it takes vigilance to counteract it.
In 2021, Henry Street appointed a Director of Integration and Community Engagement to ensure that all of our programs are as seamlessly integrated as possible, that we are embracing each participant with the full range of appropriate services, and that we are always listening closely to the voices of our community.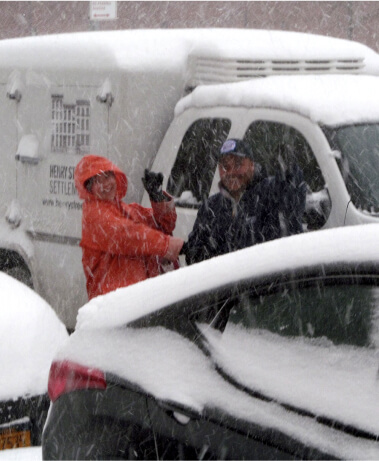 Developing & Retaining Talent
In 2018, Henry Street appointed its first Chief People Officer, Jan Rose. Jan is a human resources leader whose role extends well beyond typical functions like hiring and benefits into developing and retaining talent in a way that supports individual career growth, advances our mission, and better transfers institutional knowledge and culture from one era to the next.
To address both team and organizational needs we conducted a listening tour that yielded four crucial priority areas in need of action: diversity, equity, and inclusion; recruitment and retention; training and development; and health and wellness. Henry Street then established four team-driven committees focused on these most pressing needs. Committee members receive a stipend for their participation and have begun to propose short- and long-term solutions to better serve our people and advance our mission.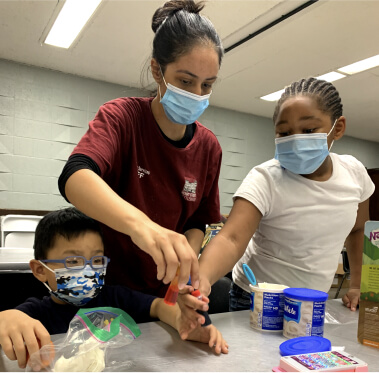 Paying a Living Wage
Historically, many of our hardworking team members have earned a wage that is set by government contracts or informed by state and local minimum-wage requirements. To our longstanding frustration, this wage falls short of putting all of our valued employees in a position to afford their basic needs.
Henry Street Settlement is, at its core, a poverty-fighting organization. Like many nonprofits, we have felt a real and perceived need to stretch every dollar to maximize our services. As a result, we have not been making a sufficient investment in our people. By paying higher wages to our lowest paid employees, we aim to minimize pay disparities, increase employee retention and engagement, and serve our community more effectively. Thanks to a number of financial decisions made in the past several years and the support of private donors, Henry Street as of July 1, 2022, will raise its wage floor to $22 per hour. This significant increase takes steps toward realizing what several leading research institutions have deemed an average living wage in New York City for a single adult.
We look forward to reporting on the impact of these efforts in retaining and supporting the best team to provide the outstanding services for which Henry Street is known.
Transitional & Supportive Housing
Hazel Gets a Fresh Start
Hazel thought she had put her troubles behind her. As a teenage mother of two, she had been homeless for a time. But since then, she had finished college, moved out of state, worked for the postal service, and started a new family. When a new relationship became abusive, Hazel packed up her 9-year-old boy and 5-year-old girl and returned to New York City, just as the pandemic was beginning. Unable to squeeze her small family into a relative's home, Hazel looked up the PATH office—the intake center for people needing shelter—where she had gone as a teenager.
Hazel left with a referral to Henry Street's Urban Family Center. "UFC helped me not return to the abusive situation I thought I had to go back to. It was an apartment no one could take from me," she says.
The Transitional & Supportive Housing team helped Hazel's children learn remotely, making sure they had tablets and internet access before the city provided them, and welcoming them into recreation programs. Hazel received job counseling and help with her resume.
"They didn't judge me," she says. "Every time I wanted to give up, they gave me simple things like a hug. I didn't feel like a resident; I felt like part of a family."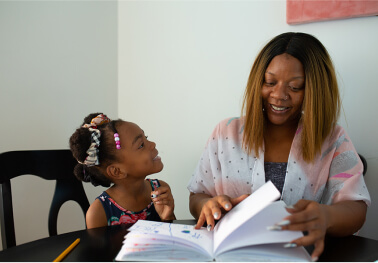 ---
286
families (including 527 children) and 232 single women received shelter and supportive services in FY 2021
---
Health & Wellness
School-Based Mental Health Team Steps In
De'Shaun Simmons is a shy boy who loves playing games on the computer. But in 2018 when he was in first grade, he started having behavioral problems. De'Shaun wasn't having trouble at home, but in the hectic school setting he had trouble concentrating, and when he was asked to answer questions, he felt uncomfortable. Because De'Shaun attended P.S. 20 on the Lower East Side, one of eight schools where Henry Street operates a School-Based Mental Health Clinic, he was referred to social worker Nathalie Sarju of Henry Street's team.
The program provides onsite therapy and crisis intervention support, five days a week, to children, families, and teachers when mental health issues affect children's learning and behavior; the team is currently working with 140 students.
Nathalie met with De'Shaun regularly, helping him develop calming techniques, providing a consistent, safe place for him to open up, and sharing smiles with him in the school hallways. As their therapeutic
relationship deepened, De'Shaun became more friendly with those around him and the school staff.
"Nathalie came into the picture, and she's been with De'Shaun ever since," says his father, Dwayne. When De'Shaun's younger brother Kayron, now 7, started kindergarten, Nathalie engaged him as well, making space for the boys to develop communication techniques and exploring their roles in their blended family. Now in fifth grade, De'Shaun is looking ahead to middle school, where he knows he'll have Nathalie in his corner.
---
The School-Based Mental Health team conducted
3,849
student and family visits in FY 2021
---
Senior Services
The Senior Center Is HER Second Home
On a weekday afternoon Maria Litwin greets friends as she enters the Henry Street Senior Center. After one last hug and hello, she finally settles into her usual spot with a hot lunch near the billiards tables. "They all know me over here," she says. Maria has been a regular at Henry Street's Lower East Side gathering place for older adults for more than four years.
Before the pandemic, the great-grandmother and Vladeck Houses resident of over 50 years came to have meals, crochet, make art, play dominoes, and, most importantly, to have conversations with friends. When the center closed at the start of the pandemic, Henry Street arranged for Maria to receive food deliveries through Meals on Wheels and our new Senior Food Pantry as well as regular calls from volunteers. But, her days became a blur of watching TV, talking to her cat, and worrying.
When Maria heard that the center was reopening in June 2021, "Boy did I fly!" she says.
As normal hours have resumed, Maria has been spending as much time as she can at the center. At 82, she says, "I don't want to let go of the center; this is my joy." She intends to be a member for many years to come.
---
4,211
seniors received services in FY 2021 through the Senior Center, Naturally Occurring Retirement Community, and Senior Companion Program
---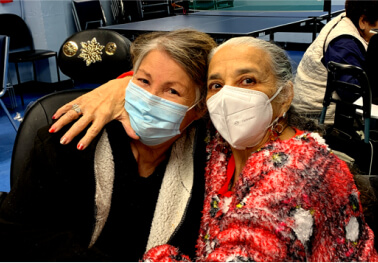 Education Services
Kymani Morrison IS
MENTORED AND NURTURED
Kymani Morrison graduated from Mott Hall High School in Harlem, where he played varsity volleyball. But for a while, as a high school student, he felt manipulated by peers and didn't know the way out. "I was a little in trouble," he says. "I had a lot of negative thoughts and didn't have anyone to talk to, until Toddrick."
Toddrick Brockington oversees the Mentoring and Nurturing (M.A.N.) program of the Youth Opportunity Hub—one of many Henry Street youth programs supported by a major gift from The Sheehan Family Companies. The M.A.N. curriculum is geared toward young people who face profound pressure to engage in behavior that goes against their long-term interests.
Kymani had met Toddrick while working as a summer camp counselor at Henry Street through the Summer Youth Employment Program, and in the summer before his senior year he was recruited to join M.A.N. Participants are encouraged to think of M.A.N. as a job and receive pay for participating in the 12-week program. And it is work. "A lot of the young men say they learned more in our group than in school," Toddrick says.
Kymani credits the M.A.N program with motivating him to graduate from high school, and now he has a steady job. He has fewer negative thoughts, feels less alone, and sees that fast cash is not the only path to a better future. "Money can buy you what you like, but is not the most important; it's your knowledge."
Employment Services
Learning a High-Tech
Building Trade
When Nathanseth Cruz, 19, walks around town with friends, he sometimes finds himself saying things like, "Wow, I see a split system! I would have thought it was a boiler or cooling tower."
Like most people, Nathanseth never thought about how buildings worked until September 2021, when he joined Henry Street's 10-week intensive Building Automation Systems Training program. Until then, he hadn't chosen a career path. "It's been eye-opening," he says.
The inaugural class enrolled in the program to launch well-paid careers with benefits in the increasingly high-tech world of facilities lighting, air conditioning, heating, and ventilation. This fall, the entire class received certification in automated lighting controls, and two-thirds have received the federal Environmental Protection Agency certification for handling refrigerant.
Nathanseth was the first participant to land a position, with the Bronx-based Dual Fuel, which builds and maintains heating systems.
The program is taught by Stacks+Joules, a nonprofit organization that bridges opportunity gaps in the tech field. Hires like Nathanseth fulfill Stacks+Joules' mission, says Mike Conway, executive director and an instructor. "One of our core values is that talent exists in the communities that Henry Street serves but is too often overlooked and underappreciated. When you get the educational delivery and support right, people's talent becomes obvious, and it becomes obvious to employers."
Employment Services
Anthony Small: HELPING OTHERS
DEAL WITH TRAUMA
Born in Far Rockaway, Queens, in a public housing development known for violence and drugs, Anthony Small was the only surviving child of three boys. When Anthony was nine, he saw his father go to prison. He acknowledges that he became part of a group that robbed drug dealers at the height of the crack epidemic.
"The judge didn't see anything in me," he says. "I've worked hard to prove I wasn't that person."
Like many young people, Anthony had created a tough persona to insulate himself from forces of violence around him. Now, after spending 31 years in prison, he is helping others deal with trauma as a community coordinator for the New York City Department of Health and Mental Hygiene. There, he works with social workers who intervene in the aftermath of violence as well as in situations of homelessness, addiction, or mental health crises.
A crucial stop on Anthony's path to his job was Henry Street's Workforce Development Center, where soon after his 2017 release he met Employment Coordinator Jay Koo. Jay helped Anthony write his resume, gave
him encouragement, and opened up a world of opportunities—leading quickly to a job at the Silberman School of Social Work as a community navigator in East Harlem.
"The rest is history. That's my guy," Anthony says of Jay. "I was vulnerable, and he didn't make me feel bad about my situation. I didn't get that kind of support from many people."
While in prison, Anthony set a goal to develop himself, but it wasn't easy. He experienced abuse, racial hatred, and solitary confinement. In 1990, he earned his GED, followed by a bachelor's degree in 2006 through the celebrated Hudson Link-Mercy College program, and then a master's degree in theology from New York Theological Seminary.
Most importantly, he was introduced to therapy and finally confronted his trauma and emotional repression. "I didn't even cry when the judge said I should die in prison," he says. "One day when I cried, I said, 'I should have been crying the whole time.' I was releasing the pain I was in."
Abrons Arts Center
Dance Classes Lift Aleena's Spirits
Aleena Torres, 10, comes from a family of performers. She always says, "One day I'm going to be famous like my dad." From her outgoing and friendly demeanor, you wouldn't know she lost her mother in June 2021. "The past couple of months have been really hard on her," says her father, Edwin Manuel Torres, a musician who goes by the name Cipha Da Lyrical.
Being enrolled in dance classes at Abrons Arts Center has offered Aleena a creative outlet in coping with her mother's death and the mental impact of being a young person in a pandemic. When she's at Abrons, "she doesn't have all that time to think about what's been going on and all the hurt," says her dad.
Abrons celebrates the idea that access to the arts is essential to a free and healthy society and has always strived to provide free and low-cost programming while supporting living wages for its teaching artists. Still, when families have to choose between paying for basic needs and the arts, the arts often take a back seat.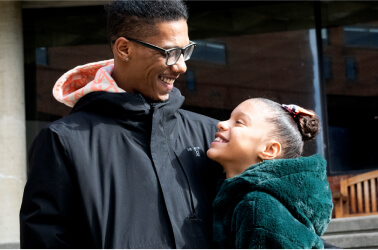 Edwin and Aleena live in the Lillian Wald Houses, where he grew up. He says life as a kid wasn't always sunny; his family struggled financially. "The help we had was more limited than what kids have today. If we had [a program like] this, people I know who are either in jail or dead, wouldn't be there." The NYCHA Arts Initiative strives to make sure cost is never a barrier. "It's a great thing Henry Street has going on; I can't even explain how great that is."
Oral History Project
COVID ORAL HISTORY EXHIBIT CAPTURES HOPE AND RESILIENCE
During the height of the first COVID-19 lockdown in spring of 2020, Henry Street public historian Katie Vogel began to consider how to preserve stories of the agency's work and the experiences of our community—team members and program participants—in real time.
An oral history project began to take shape when Henry Street received a call from Julie Beth Napolin, an East Village resident and associate professor of digital humanities at the New School, offering her assistance. Though Julie had envisioned herself delivering food or checking in on seniors, her wealth of expertise was quickly tapped to support the project. Together with Julie's former student Sylvie Douglas, a podcast producer at NPR, the two seasoned interviewers began to document the pandemic's impact on the Lower East Side. The result is nearly 30 raw and captivating oral history interviews.
Interviewees included Henry Street team members within Employment & Education, Health & Wellness, Senior Services, Transitional & Supportive Housing, Abrons Arts Center, and the newly created Emergency Food Access Initiative. Those interviewed shared stories of losing family members and friends, finding connection in their community in unexpected ways, and continuing to show up for their neighbors day after day.
"We never gave up, we never stopped…I can honestly say that throughout my time here we've never not served a meal," says Cindy Singh, director of Senior Services and formerly the director of the Settlement's Meals on Wheels program.
In March 2022, the Settlement launched an online oral history exhibition, featuring short audio excerpts of 13 interviews on our website.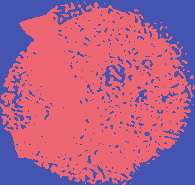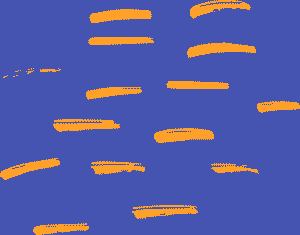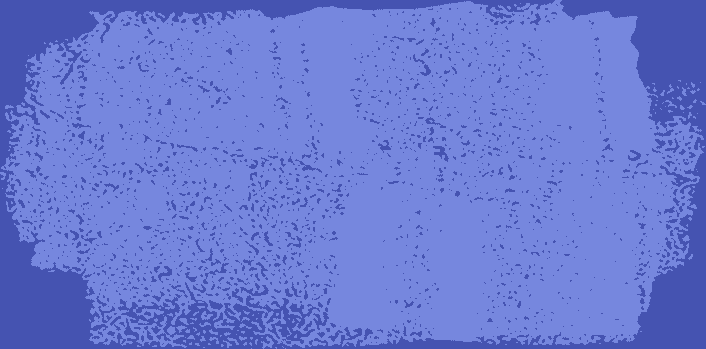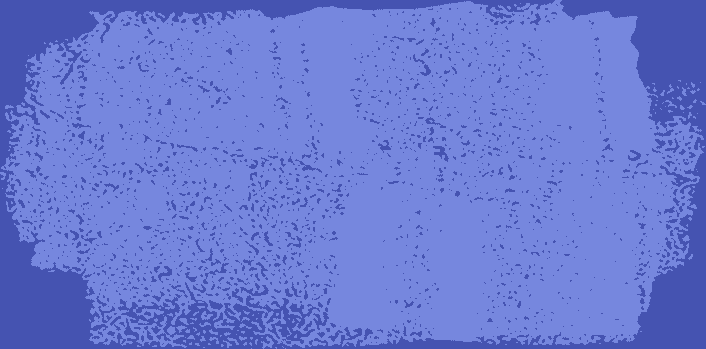 THANK YOU to an ingenious donor...
Nutrition & Digital Currency Unite in Creative Fundraising
In early 2021, Antonius Oki Wiriadjaja, a Lower East Side performance artist, began volunteering with Henry Street, delivering groceries to his homebound neighbors. That April, unable to travel to Indonesia—where he had been creating work as a Fulbright Scholar—he joined a collective that was making fabric masks to meet the shortage. Soon, Antonius started experimenting with making masks out of food as a way of responding to the food crisis. He named his wearable delicacies FoodMasku. With more than 11,000 followers, his @foodmasku Instagram page, where he documented these nutritious, small sculptures, was chosen by The New York Times as one of five art accounts to follow.
Antonius had begun selling some of his work in video form as NFTs (non-fungible tokens), donating 20% of the profits to nonprofits and artists affected by the pandemic. In December 2021, he organized an auction of an NFT and a large print of his work, with all proceeds going to the Settlement. The auction raised $400 through collector Chris Nichols, and Antonius also used funds from his art to make a large contribution to Henry Street's holiday gift drive.
Henry Street thanks Antonius for his creativity and generosity!
...and an intrepid volunteer
Dustin Loew Brings the A Team to Henry Street
Over 10 events later, Dustin says that the one thing they have in common is the enthusiasm of everyone involved. He has since taken his generosity to Henry Street to a new level, utilizing Macy's matching-gift program to donate a percentage of his salary to support Settlement programs and events.
"When you're volunteering, you see what the funding does—it's for the events, the community, the people," he says. "You get to see the actual results in person."
Volunteers bring so much joy to the Henry Street community. Thank you to Dustin, Macy's, and all of our volunteers and partners for their time and commitment!
When you're there, you see what the funding does— it's for the events, the community, the people.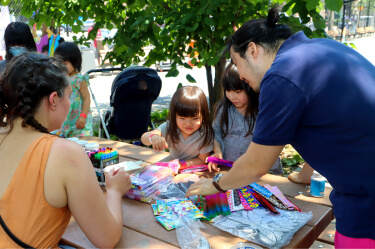 Dustin Loew got to know Henry Street by volunteering with his colleagues from Macy's Inc. at a Lunar New Year event at the Early Childhood Education Center. In addition to his day job as the director of financial planning with Bloomingdale's—part of the Macy's company—Dustin is a co-lead of the Macy's A Team, an Asian American and Pacific Islander employee resource group, where he made Henry Street a focus for the group's volunteerism "because I saw the passion everyone involved brought to each event," he says.
Since then, the Manhattanite has found joy both on his own and by coordinating volunteer groups through the Macy's A Team. "Seeing how much Henry Street does for so many different groups is impressive and I wanted to align that with what Macy's could bring to the Settlement," he says.
Financials
Henry Street is deeply grateful to our institutional and individual donors for ensuring that we have the financial security and stability to carry out more than 50 programs, serving our community on the Lower East Side and throughout New York City, including our new services focused on responding to needs brought on by the pandemic.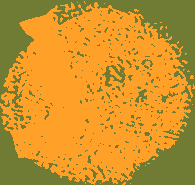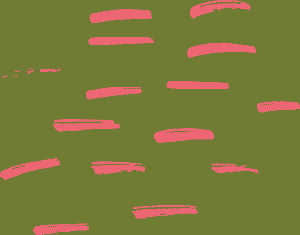 Ways To Give: Open Doors. Change Lives.
1
Buy a brick in our historic firehouse
—the Dale Jones Burch Neighborhood Center—for yourself or a loved one.
2
Volunteer your time
in any of our programs. With remote and in-person volunteer opportunities available, you can help our community according to your personal comfort level.
3
Launch an online campaign
to direct your birthday, wedding, or other special occasion gifts to Henry Street.
4
Leave your legacy
and include Henry Street in your will or trust, impacting future generations.
5
Attend The Art Show,
a celebrated art fair opening with a glamorous benefit preview on November 2, 2022.
6
Give through your Donor Advised Fund
using our legal name Henry Street Settlement and Federal Tax ID Number 13-1562242.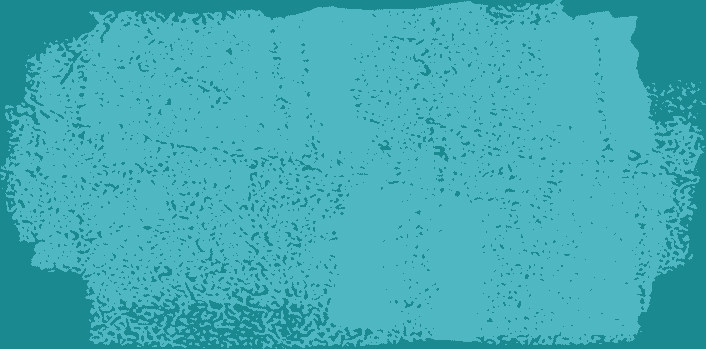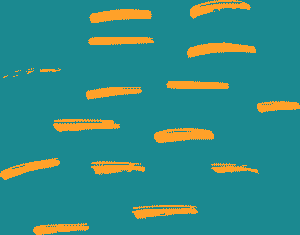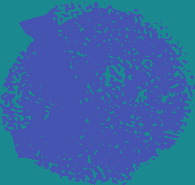 Our Donors
Henry Street Settlement's work would not be possible without thousands of individuals, foundations, and corporations, including those who have given for generations and those supporters who are new to the Henry Street family. We are deeply grateful for their generosity and for the outpouring of support in this crisis.
BOARD OF DIRECTORS & LEADERSHIP
Meet Henry Street's dedicated Board of Directors and Leadership Team.
Events of 2021
From our sixth annual Lillian Wald Symposium on Black communities of the Lower East Side to Summer Saturdays to a joyous return to The Art Show and Dick Rivington & The Cat at Abrons Arts Center, Henry Streeters experienced some of our most exciting events to date in 2021.
Our Services
Henry Street operates more than 50 programs in the area of Health & Wellness, Transitional & Supportive Housing, Senior Services, Education, Employment, Arts & Humanities, and Community Engagement & Advocacy.